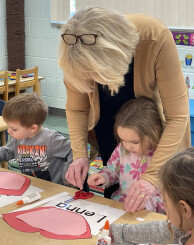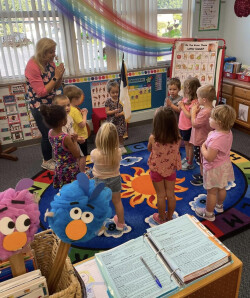 Peace Lutheran Preschool is based on the understanding that young children can greatly benefit from socialization and readiness activities in a preschool setting. While stressing these developmental areas, we gear our activities and environment to meet the needs and interests of the individual child.
We provide a kindergarten readiness program in a Christian atmosphere of learning. The classes are structured offering centers daily. The centers include problem solving, cooperative play, independent discovery and projects to enhance the development of fine motor skills.
The preschool classes are instructed by certified teachers and a classroom aide.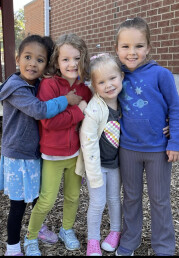 The class is designed for children who are 3 by August 1st of the year entering school and potty trained to the age of 5.
Classes are held from 8:45 A.M. to 11:45 A.M. Monday thru Friday. You may enroll your child for a minimum of two days to five days a week. This will give the parents the flexibility their family schedule requires.
Get Forms: Registration State Health Form